Woluwe
Woluwe, on the UCLouvain campus, a stone's throw from the Saint-Luc University Hospital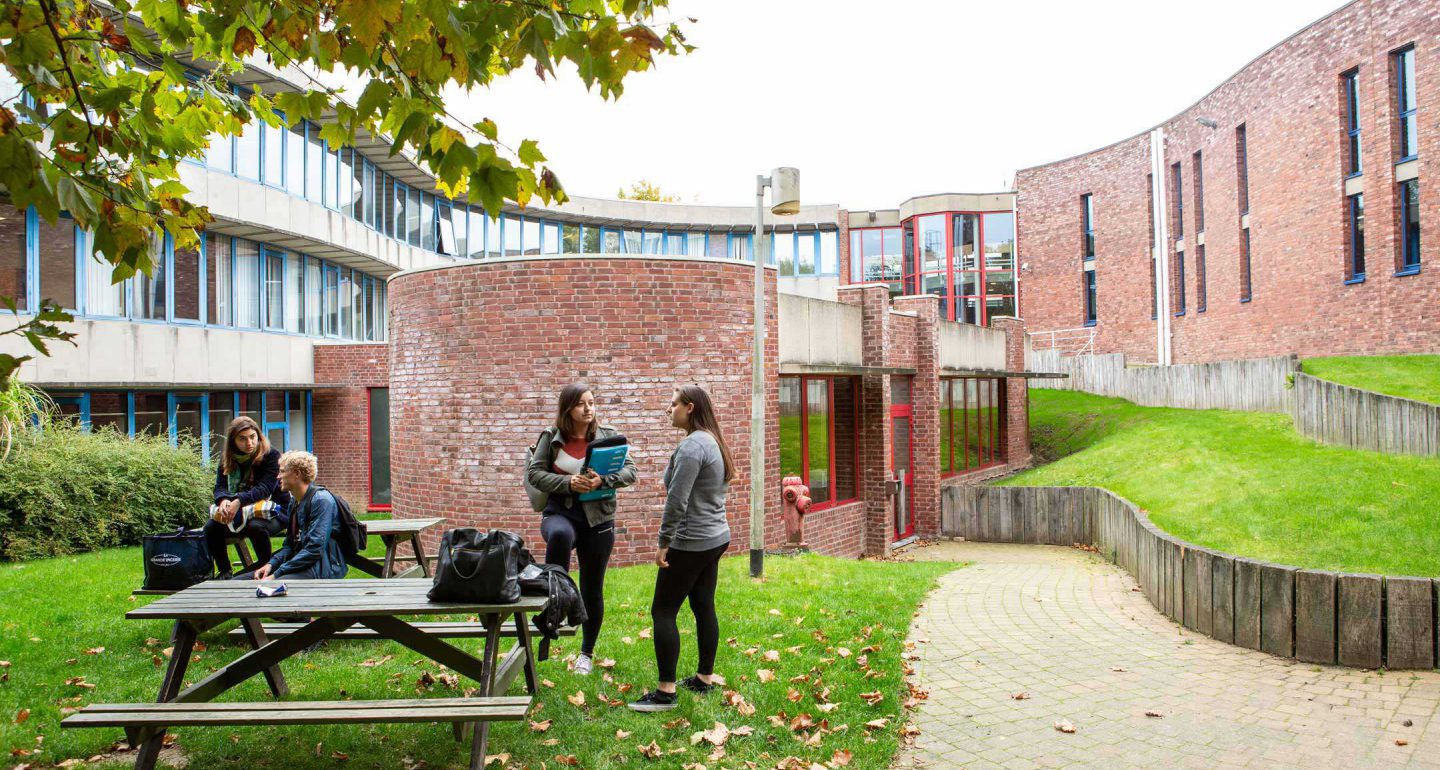 The Woluwe campus is composed of 5 sites spread over the UCLouvain campus, just a few minutes away from the Saint-Luc University Hospital and the Alma metro stop.
Traveling by Metro, Woluwe is located about 15 mins from Brussels centre and has all the facilities you'd expect of a university campus: student accommodation, affordable snack bars and restaurants, and plenty to see and do close by, etc.
Bachelor's Programmes taught at Woluwe
Addresses
Place de l'Alma, 3
ALMA_II (AL)
Promenade de l'Alma, 59
ARCHES (ARC59)
Clos Chapelle-aux-Champs, 41
CHAMPS_41 (CH41)
Clos Chapelle-aux-Champs, 43
CHAMPS_43 (CH43)
Avenue Emmanuel Mounier, 84
MOUNIER_84 (MO84)
Where to study at Woluwe
Libraries

Woluwe has two campus libraries where you can borrow various resources (reference materials, periodicals, learning resources such as models, etc.). and study in one of a range of workspaces.

Zephyr, the Vinci libraries online

portal

Sports Facilities

HE Vinci possesses several sports halls, serving the needs of AESI Bachelor Programmes in Physical Education, Sports Coaching and Specialist Educator in sports-based activities in the Community. The Mounier Sports Centre is also located on the Woluwe campus.
Where to unwind around the Woluwe campus
Where to eat?

Each building has a cafeteria where students can find snacks and drinks distributors as well as microwave ovens. A wide range of sandwich bars and student restaurants for every budget are also available within just a short walk of each building.

Places to relax outside on campus

The campus extends over a large, quasi-pedestrianised area close to a park. It is easy to find places to sit or amble. There is also a fitness trail along the Promenade de l'Alma.
Students enjoy a range of benefits
A sports pass gives you access to sports facilities and sports courses at the ULB in Ixelles and at UCLouvain in Louvain-la-Neuve and Woluwe. Don't wait to find out what's on offer!
And why not also join one of HE Vinci's sports teams? They participate in a number of championships organised by the Association Sportive de l'Enseignement Supérieur (ASEUS). You'll find all the info you need on the ASEUS website!
Accommodation on the Woluwe campus
Accommodation: Some useful links