Bachelor, 4 years
Midwife
Health
See our Brochure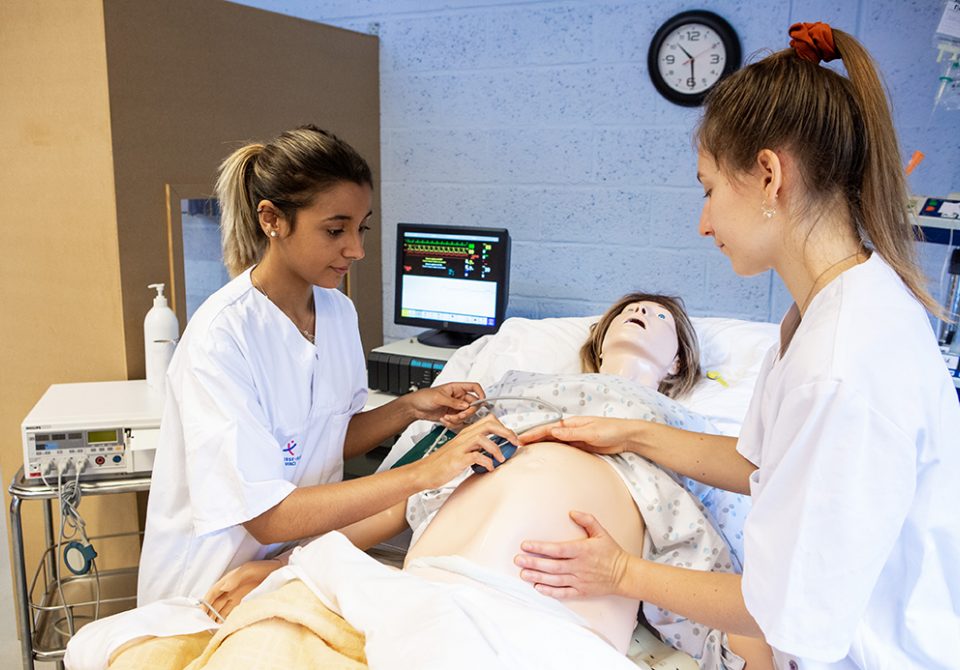 In brief
The strengths of the Bachelor: Midwife
The qualification is recognised by the European Union and enables its holder to work in any member state.
The mid-wife department, located on the Woluwe campus, has a special partnership with the Saint-Luc University Hospital. Students therefore benefit from the expertise of specialists from the University sector.
The programme enjoys numerous partnerships enabling students to undertake placements in Africa, South America or in Europe in their final year.
The programme pays special attention to the respect of physiological processes of birth, violence against women, developing a critical science-based approach and supervision of students on placement by experienced midwives.
Good to know
The student is expected to be an active participant in their own learning, preparing them to become an autonomous, responsible and self-reflective health care professional. The conscious practice of questioning oneself, self-evaluation and self-development is essential to providing competent care to women, couples and newborns.
A career as a midwife
Being a midwife means providing comprehensive support to women and future parents throughout the birth process. Their field of action includes prenatal consultations, preparation for birth, the practice of normal labour childbirth (without risk) and postnatal consultations including on breastfeeding. The midwife must be able to detect at risks and liaise with the multidisciplinary team as appropriate. She performs the first emergency procedures on the mother and child. Through her support, help and advice, the midwife encourages the early development of links between the parent(s) and the child.
The Programme of Study
Programme
4 years - 240 credits
The programme's course units are structured around 3 themes:
The 'clinical practitioner' theme gives students the skills needed to provide quality care, in the respect of the physiological aspects of birth and respecting the emotional and cultural needs of women and their families.
Through the theme, 'self-reflective practitioner', students learn to master skills related to scientific reasoning (critical analysis, identifying what is a 'question', analytical distance, etc.) and relating to legal aspects to be able to support the woman and the family to take informed decisions. Concepts such as 'listening' and ethics are at the heart of the courses.
The theme 'practitioner committed to a process of empowerment' implies that the student has the skills to support personal development. The goal is to build the confidence of the pregnant woman or couple so that they are able to express their needs and defend their rights.


The alternation of theory and practice, 'integration' practicals (putting theory into practice) in the laboratory, simulations on intelligent mannequins and the organisation of face-to-face and distance learning courses are an integral part of the teaching methods.
During the programme, students can choose optional teaching units focusing on health and sexuality, interdisciplinary collaboration and health in development cooperation.