Bachelor, 3 years
Dietetics
Health
See our Brochure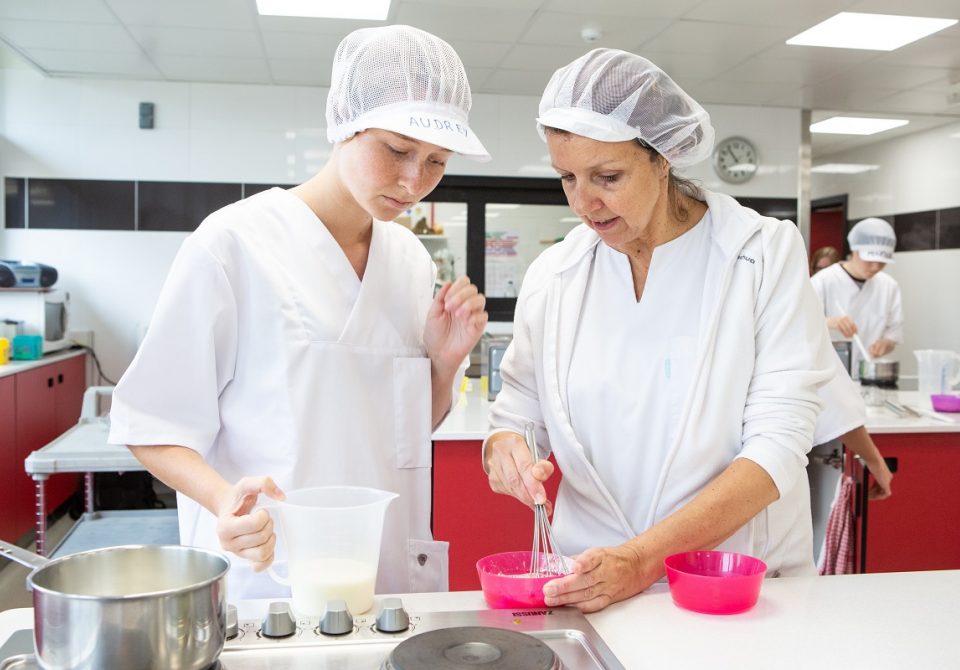 In brief
The strengths of the Bachelor in Dietetics

The teaching makes a direct link between the theory and the practice through case studies, practical exercises, situational rehearsals, as well as culinary laboratories, and food and microbiological science.
Access to modern equipment for practicals: laboratory work on the chemical analysis of food, professional catering to groups, etc.
Evidence-based practice
Good to know
During the programme, it is compulsory to taste all the foods presented (except in the case of confirmed allergies), whatever one's personal diet.

What is the difference between a dietician and a nutritionist?
The dietician is a food practitioner and the profession is regulated. Thanks to their understanding of food, of food preparation techniques, of physiology and of nutrition-related pathologies, the dietician is qualified to recommend appropriated diets tailored to the individual.
The nutritionist has a more theoretical understanding of nutrients and how the body uses them. Graduates therefore tend to work in the field of research.
About the job
The dietician is the only allied health care professional specialised in the practical application of nutritional science. They are concerned both with the healthy individual and the individual with an illness or disorder.
Only holders of the qualification may use the title of dietician and obtain the professional accreditation needed to practice.
Dieticians may work in any of three fields:
The clinical dietician provides nutritional care and dietary advice to maintain or improve an individual's health, whether in a health care institution or through private consultation. They have specific skills in dietetic diagnosis and nutritional and dietetic intervention.
The 'Food service' dietician, may be a quality manager in food services (e.g., catering in schools, hospitals or companies). They may work in the food industry, in hygiene, or in food quality and safety (AFSCA).
The public health dietitian works in health promotion and in the control of diet-related risks. They participate in epidemiological surveys or educational programmes (the Food Pyramid for example).
The programme of Study
Programme
3 years - 180 credits
As the programme progresses, general dietetics, which focuses on the balanced diet for the healthy individual, gives way to applied dietetics, which addresses specific or pathological situations. The nutrition care process trains the student in the clinical requirements of the profession.
Through learning the basic rules of food hygiene, safety and legislation, students are taught to manage production units.
The programme also aims to develop students' interpersonal skills and equip them with communication techniques which will enable them to work as part of a team and effectively contribute to health care.
Students are grounded in research methodology and they have an opportunity to put what they have learned into practice in their final-year dissertation.
Block 1

In Block 1 students receive a solid scientific grounding in the subject. They are introduced to nutrition, the balanced diet, as well as food technology and food preparation techniques

Block 2

In Block 2 students follow more specialised courses related to the nutrition care process. They put the theory into practice in laboratory work on nutrition, dietetics, microbiology and the chemical analysis of food and foodstuffs.

Block 3

In block 3 students spend most of the year either on work placements or working on their final-year dissertation. They participate in classes on current and contemporary nutrition-related topics.