Master, 3 years
Physiotherapy (BA)
Health
See our Brochure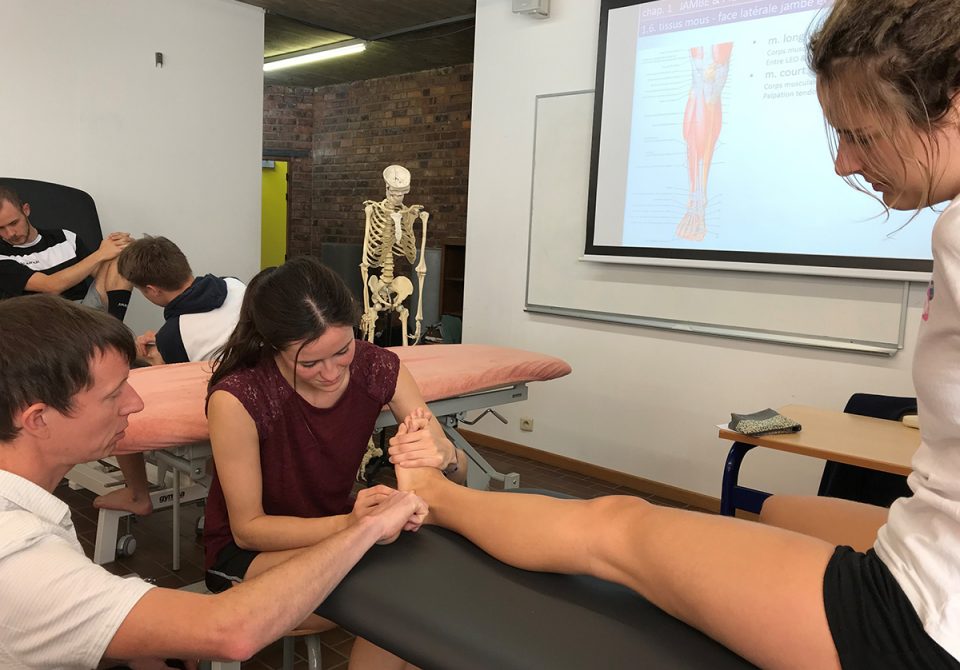 In brief
The strengths of the Bachelor in Physiotherapy
Science study is contextualised through situation scenario activities close to the reality of the profession.
A warm and welcoming environment both in material and human terms, with a great atmosphere among students and friendly teachers always on hand to help.
Good to know
Physiotherapy studies are Academic-oriented higher education ('long-type' higher education). Academic programmes therefore run over two cycles:
A career as a physiotherapist
Physiotherapists are health care providers specialising in human activity and movement. Their objective is to maintain and restore the maximum range of motion and functional ability when movement and function are threatened by ageing, injury, disease or environmental factors. They also aim to prevent impairments, injuries or limitations to activity.
They help patients to maximise their quality of life, taking into account their physical, psychological, emotional and social well-being.
Physiotherapeutic treatment methods are varied and include manual techniques, therapeutic exercises, psychomotricity, electrotherapy, hydrotherapy and heat or thermotherapy.
The physiotherapist's scope of intervention is not limited to direct patient care and includes teaching, research, and management (of a practice, a health centre, etc.).
The Programme of Study
Programme
3 years - 180 credits
Block 1

The learning activities in block 1 focus on the basics of physiotherapy: understanding the human body's biomechanical structures and functioning, as well as the laws of movement. A 'first contact' work placement provides students with an introduction to the profession.

Blocks 2 & 3

Blocks 2 and 3 are devoted to further study of the scientific and technical/technological aspects of the profession, in a range of specific fields of physiotherapy. Students develop their scientific reasoning skills (critical analysis, independence, etc.).