Bachelor, 3 years
Chemistry
Science & Technology
See our Brochure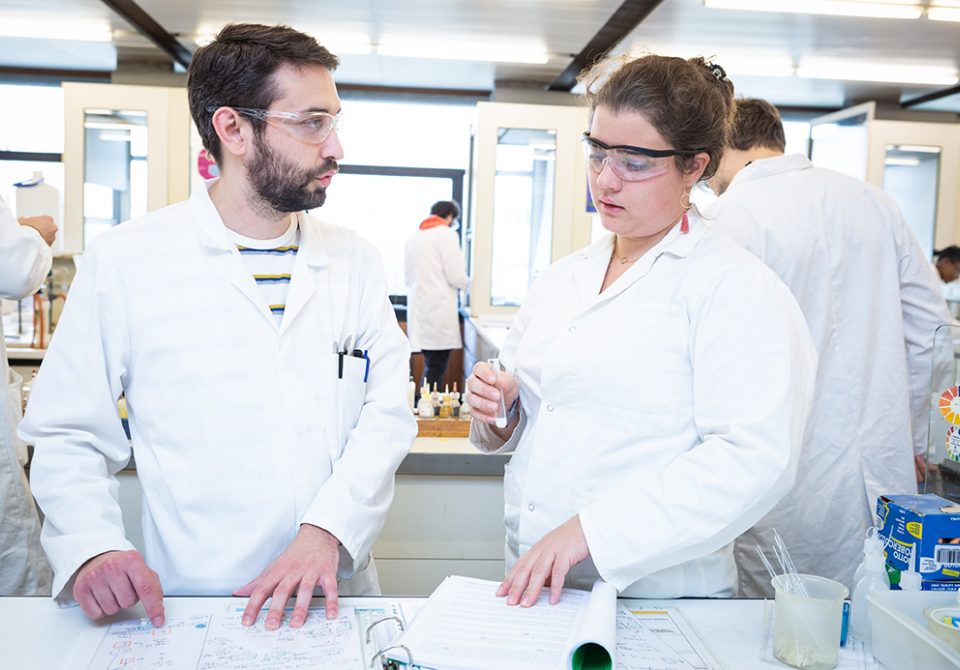 In brief
The strengths of the Bachelor in Chemistry
Course content and laboratory equipment are regularly updated in line with technological progress.
The Bachelor in Applied Chemistry enjoys a strong reputation in industry, both for the quality of its work placements and the employment opportunities for its graduates.
An International week is organised for all students in block 2. It is an opportunity for students to meet their peers from different University colleges across Europe.
2 work placements in block 3 take place in university or industry laboratories, which collaborate closely with the HE Vinci's teaching staff.
Good to know
The first year of the Bachelor in chemistry is common with the Bachelor in Medical Biology. You can therefore switch between programmes at the end of block 1.
About the job
The role of the chemist is to undertake all the technical and technological work required in the practice of chemistry. The chemist contributes to the quest for new substances, the design and improvement of processes and product quality control.
By the end of the programme, you will be able to conduct an experiment with the necessary rigour, you will have technical proficiency and you will be able to function in a team. You will also have a solid grasp of the context and challenges surrounding chemistry research and the ability to adapt to new situations.
The Programme of Study
Programme
3 years -180 credits
Block 1

Block 1 focuses on general science: chemistry, biology, physics, mathematics, etc. The practical laboratory work allows students to quickly see the theory in practice.

Block 2

In block 2, students are introduced to different fields of chemistry (analytical, organic, inorganic, biochemical and physical chemistry, polymers, industrial biotechnology, etc.). The theory is reinforced through numerous practicals and practical courses.

Block 3

Block 3 is principally devoted to placements and a final-year dissertation. Block 3 also includes specialised practicals and practical courses.