Bachelor, 3 years
Occupational Therapy
Health
See our Brochure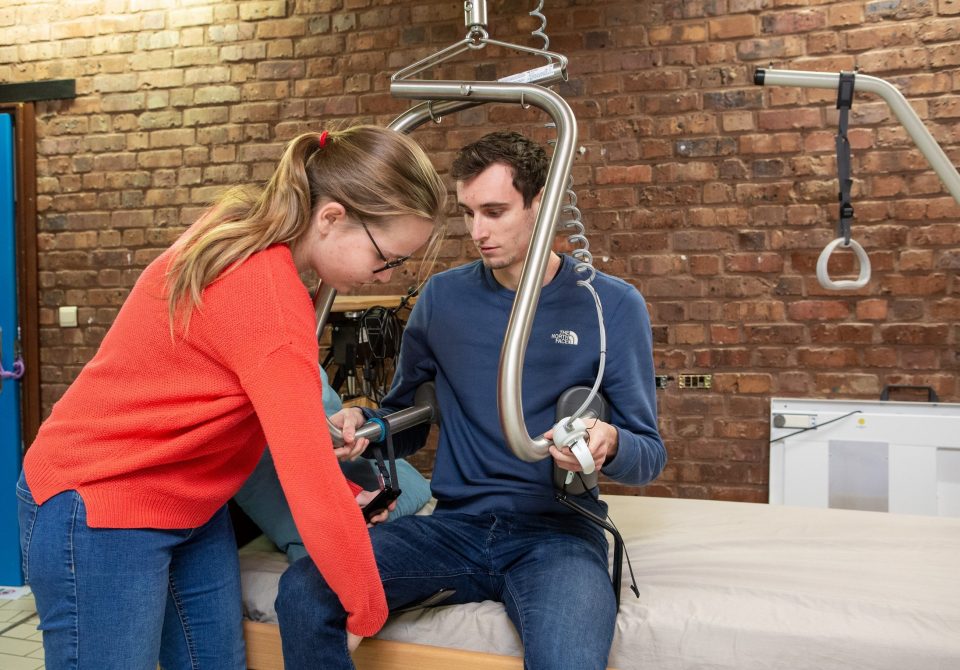 In brief
The strengths of the Bachelor in Occupational Therapy
Numerous and high-quality partnerships with the profession, in Belgium and abroad.
Proactivity in terms of developments in the profession: innovation and technology, evidence based and occupational science
A fablab and an 'ergo' laboratory where a range of real day-to-day life situations can be reproduced (kitchen, bathroom, adapted work spaces)
Communication: drives the therapist/patient relationship and it is maintained day-to-day within the teacher/student relationship.
Student Independence: individual or group work, self-assessments, development of personal projects and a final-year dissertation.
About the job
Occupational therapy is currently an in-demand profession. It is concerned with increasing and sustaining the ability to function.

Considering the person as an actor in their therapy, the occupational therapist recommends everyday activities, concrete, enjoyable, productive or expression oriented. The therapist analyses and/or adapts the environment (home, place of work, etc.) and/or uses specific equipment such as braces or other technological devices.
Improving health and quality of life is the occupational therapist's raison d'être. To achieve this, the therapist marshals the most up-to-date techniques and knowledge to diagnose and apply the most appropriate remedy.
The occupational therapist may work in a team in a health care organisation or practice as an independent with or without INAMI registration.
The Programme of Study
Programme
3 years - 180 credits
Block 1

Block 1 focuses on the basics of occupational therapy: its principles, its concepts, as well as human biology, how the body works and how it changes throughout a human lifetime.

Block 2

As a student you will learn to design and deliver substantive remedial activities taking into account the life circumstances (routines etc.) of your patient as part of an 'intervention plan'. To do this you will need to be able to negotiate constraints and harness resources present in the physical and social environment of your patient.

Block 3

In Block 3 you'll undertake work placements and produce a final-year dissertation. A dissertation-project will enable you to 'test' an approach, an idea, which you will work up on the basis of what you have learnt previously. You will be required to show rigour and self-reflective analysis and an ability to critically compare practice with theory. You will then be ready to join the profession and take the first steps in your career.