Bachelor, 3 years
Youth Worker Specialised in Social and Sports Activities
Human & Social Sciences
See our Brochure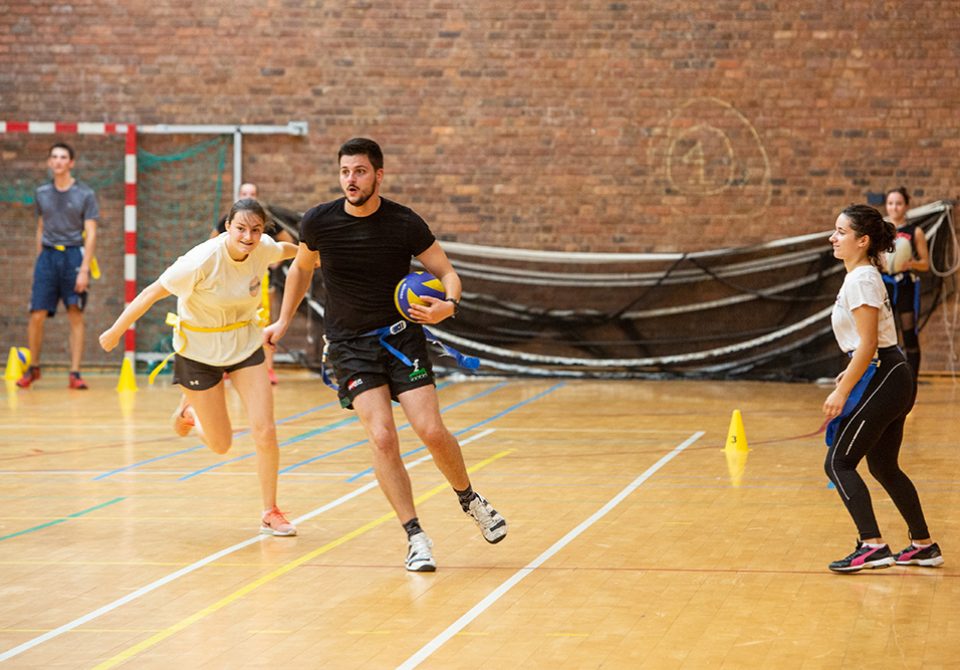 In brief
The strengths of Bachelor: Youth Worker Specialised in Social and Sports Activities
This programme is opportunity to:
participate in numerous profession-oriented learning activities aimed at practice and simulating real professional situations;
study biomedical and psychosocial sciences drawing on real situations encountered in practice;
undertake work placements of several weeks in duration starting in Block 1 in areas close to your interests;
discover a multitude of sport resources (sailing, circus, traditional and new sports, water-based activities, body expression, danse, disabled sports, outdoor activities and activities that harness nature, etc.) and their educational use to support people in difficulty. You will be able to obtain your first-aid (BEPS) and Climbing Instructor Diplomas (CATAGSAE).
Good to know
Following the reform of titles and functions in the Belgian education system, youth workers specialised in social and sports activities are recognised as being qualified to practice as specialist educators in schools.
About the job
The youth worker specialised in social and sports activities is a professional who guides and supports the personal development of the person(s) in their charge. As a youth worker you'll use sport and body expression-derived techniques to help people develop in their own environment. You'll work in all the environments in which we find people at the margins of society, deviant behaviour or different failed situations caused by any of more of a range of factors, the biological, the psychological, the family or the societal.
You'll use sport and movement to:
Create and encourage change in people's behaviour;
Improve relationships between individuals or groups;
Nurture the individual's personal and social development and their ability to adapt to their personal environment.
This community-facing profession implies strong interpersonal skills, openness and an ability to listen.
The Programme of Study
Programme
3 years - 180 credits
Block 1

Block 1 equips you with the basic skills of the specialised youth worker. The programme is divided in a proportional way between sports, science, human sciences and work placements.

Block 2

Block 2 further develops your professional skills as a specialised educator. You participate in numerous group projects and are regularly placed in real situations, both through work placements and in particular on the occasion of a community sports day organised for a specific target pubic.

Block 3

Block 3 is devoted to perfecting your self-reflective skills and to specialising in certain coaching tools and techniques. You will do an individual final-year dissertation, through which you are able to undertake a personal exploration of a specific professional challenge.