Master, 4 years
Master of Education, Section 3: Physical Education and Health Education
Human & Social Sciences
See our Brochure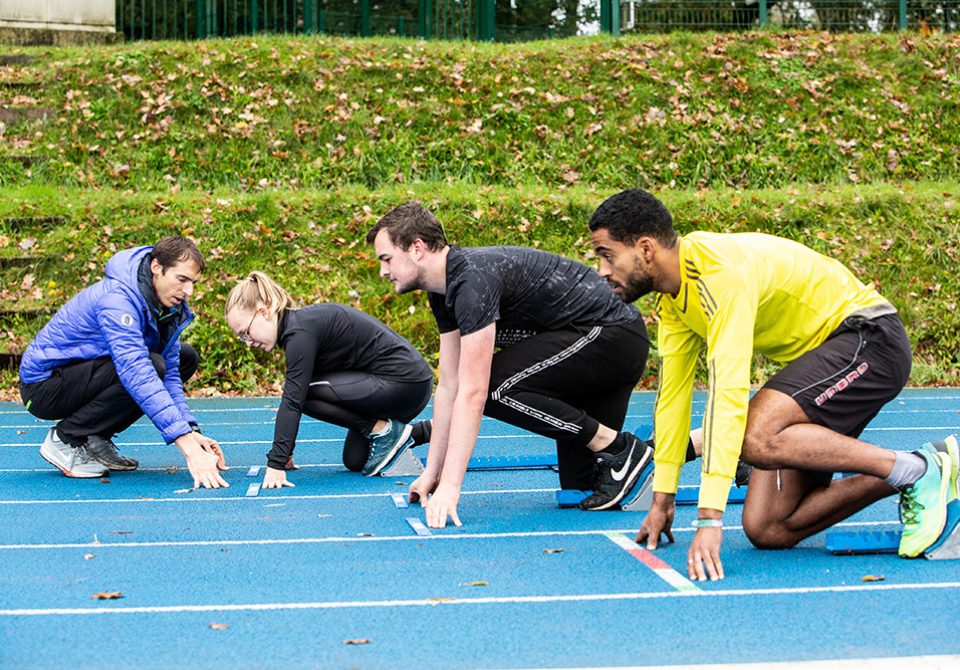 In brief
The strengths of the AESI Bachelor in Physical Education
Innovative teaching methods, using a project management approach, which creates a positive learning dynamic in which the teacher 'teams up with' with students.
High-quality sports facilities and other quality facilities close by: sports centre, indoor climbing centre, swimming baths, athletics stadium and a gymnasium.
Instruction in the use of new technologies is an integral part of the course (motion analysis using tablet-based applications, etc.) and enables novel teaching methods (in how content is learnt and taught, etc.).
Opportunities to obtain a Higher Education Lifeguard Certificate (BSSA), an Occupational (workplace) first-aid Certificate, a Climbing Instructor Certificate (CATAGSAE) and different ADEPS Certificates.
Good to know
The purpose of this course is to 'train the trainer'. It is a course for future instructors. While sporting performance is not required, a solid proficiency in different sporting disciplines is. Some students will need to train individually to reach the required proficiency levels.
About the job
The certified lower secondary education teacher: Physical Education
The certified lower secondary education teacher in physical education teaches in primary education (nursery and primary), lower secondary and in special needs education.
The PE teacher can also work in sports clubs and federations, leisure centres, fitness centres, in social and/or physical rehabilitation services or in companies. These are all opportunities to contribute to pupils' and people's well-being and to give them a taste for physical activity. It is an active, contact-based profession requiring excellent interpersonal skills.

The Programme of Study
The Programme of Study
3 years - 180 credits
The programme of study is composed of 10 specific subject areas taught using a project-based learning methodology.
For each teaching unit, students present one or two challenge projects to their class. These projects deal with a professional issue or problem (either simulated or encountered on a work placement).
Students are given, either individually or in a group, a challenge or problem to resolve. Students are first provided with theoretical and practical guidance from a multidisciplinary team of instructors. Then, they are asked to identify which theory applies in the case and to propose a final concrete solution.
Examples of challenge projects, undertaken in block 1:
Health and Physical Activity Unit 2: participate in a 25km run. To complete the challenge successfully students must show that they understand and can apply principles of nutrition, sports training theory, etc.
Teaching Physical Education Unit 1: students present the preparation of a class on a topic taken from the primary sports education programme to a Panel.
Expression Unit 1: improvise a show before an audience.
Assessment takes equally into account the achievement or performance and the skills acquired. The focus is progressively placed on creativity, adaptability and the originality of what is achieved.
To complete the course students write a final-year dissertation.