Advanced Programme, 1 year
Physical Preparation and Training
Human & Social Sciences
See our Brochure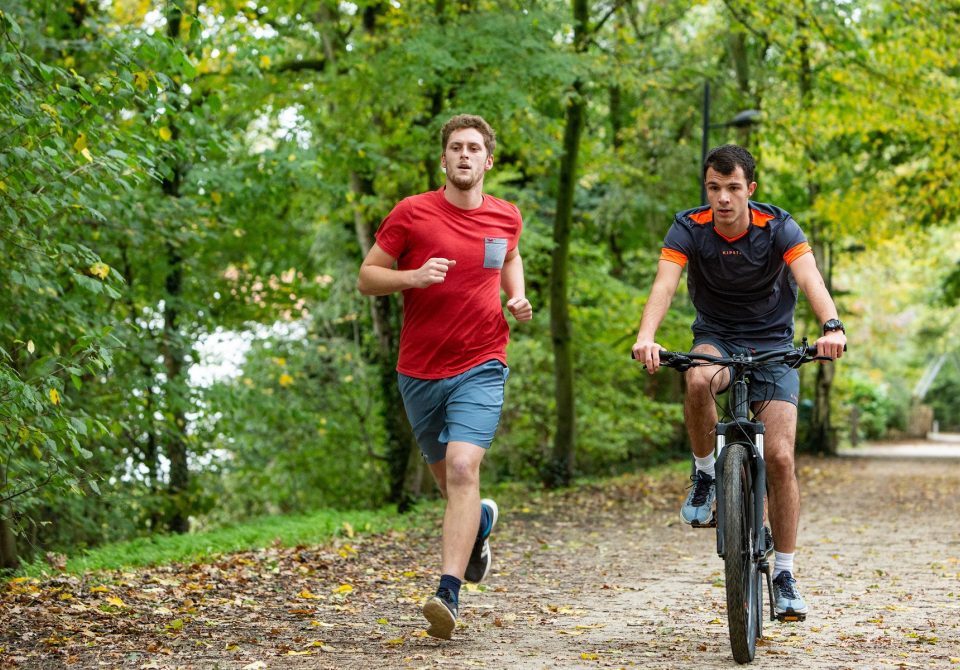 In brief
The strengths of the Advanced Bachelor in Physical Preparation and Training
The programme is run jointly by several University Colleges, which gives it great diversity in terms of culture, organisation and different visions of the profession.
The programme is taught over two half-days to allow students to pursue a professional activity in parallel.
High-quality sports facilities and easy access to a range of facilities: sports centre, indoor climbing centre, swimming baths, etc.
Good to know
This programme is open to holders of a Bachelor in Sports Coaching, AESI in Physical Education or a Master in Physical Education.
It is organised as a joint programme/diploma with HE Francisco Ferrer and HE2B. The courses take place across three sites between Brussels and Nivelles.
A career in physical preparation and training
The fitness trainer provides physical and mental guidance to athletes, either to individuals or to groups, at different levels from beginners to professionals and at different stages in their careers or at different stages of their sporting development towards high-level performance. The trainer creates the conditions so that the athlete is able to perform at their best technical and tactical level more quickly, more strongly and for longer.
The fitness trainer uses specific techniques depending on the time of the season and is usually surrounded by a team which they coordinate. They are the link between the trainer, the doctor, the physiotherapist and other professionals who help the athlete to achieve their objectives.
The Programme of Study
1 year - 60 credits
The programme of study is structured around seven themes taught over two semesters.
In the first term, students learn the scientific concepts that will enable them to observe and process data using the tools and software appropriate to the profession. Based on their findings, they plan strategies and identify key parameters to work on in order for the athlete or team to perform at their highest level. The learning activities also address specific themes of interpersonal support.
In the second term, students discover the medical and allied health care sector. This teaching unit deals in particular with prevention, as well as the main sports-related pathologies linked to intensive physical activity. The programme also addresses dietetics. The student is introduced to the mental techniques used to manage effort and performance and studies the legal notions linked to the supervision of high-level athletes.