Master, 1 year
Physiotherapy (MA)
Health
See our Brochure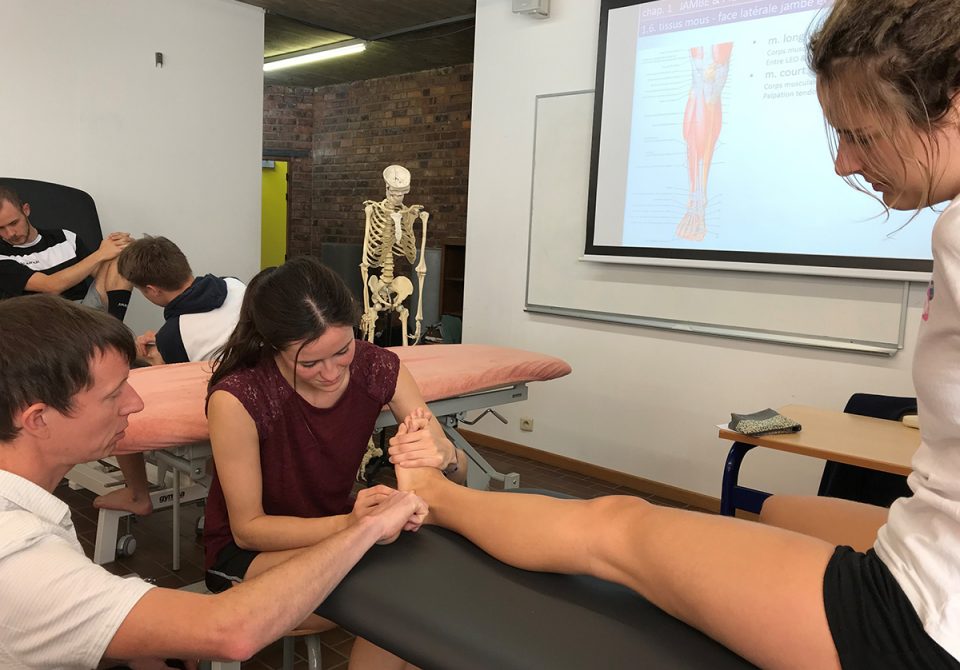 In brief
The strengths of the Master in Physiotherapy
A wide range of continuing education courses for final year students and graduates to further their education.
A career as a physiotherapist
Physiotherapists are health care providers specialised in human activity and movement. Their objective is to maintain and restore the maximum range of motion and functional ability when movement and function are threatened by ageing, injury, disease or environmental factors. They also aim to prevent impairments, injuries or limitations to activity.
They help patients to maximise their quality of life, taking into account their physical, psychological, emotional and social well-being.
Physiotherapeutic treatment methods are varied and include: manual techniques, therapeutic exercises, psychomotricity, electrotherapy, hydrotherapy and heat or thermotherapy.
The physiotherapist's scope of intervention is not limited to direct patient care, but also includes teaching, research, and management (of a practice, a health centre, etc.).

The Programme of Study
Programme
Block 4

Students complete their training in certain fields of physiotherapy. They also acquire managerial and organisation skills (quality control, project management, digital technologies in health care, etc.).

The year is mainly devoted to work placements and a final-year dissertation.