Bachelor, 3 years
Oral and Dental Hygienist
Health
See our Brochure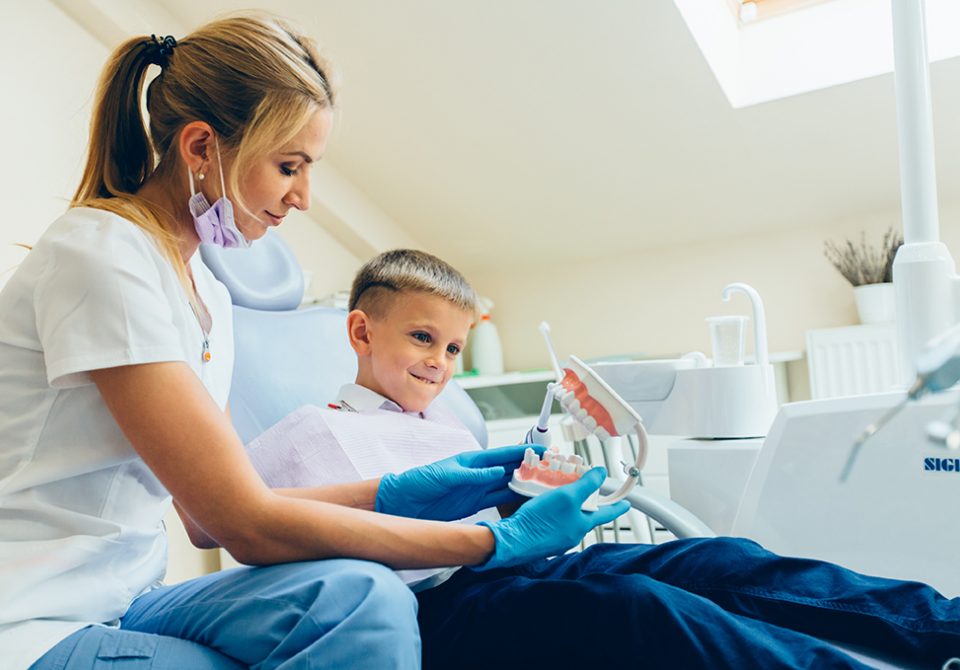 In brief
The strengths of the Bachelor in Oral and Dental Hygiene
The 3 first weeks are devoted to familiarising students with higher education, while also settling them in practical terms into their chosen programme: study methods, refresher courses in biomedical sciences, etc.
The programme uses an active learning approach in which the student is an actor in their own learning. The goal is to promote independent and responsible learning, which are qualities expected of future practitioners.
The learning activities are taught by practitioners from the profession as well as recognised experts from the medical and allied health care world.
Good to know
The programme is offered jointly by Vinci, HELB Prigogine and the ULB. HELB Prigogine is the lead institution.

The profession of hygienist is a new one. It became a recognised allied health care profession in 2018, which has been developed in Belgium to meet rising demand in the medical sector.
About the job
The hygienist's main responsibility is to provide preventive and high-quality oral and dental health care. Practitioners assist dentists to promote oral and dental health in the community, among the very young and among elderly people, as well as perform preventive and non-invasive curative care intervention.
The hygienist will typically carry out oral and dental evaluations and establish a prevention plan containing a list of the action needed to prevent oral and dental diseases from developing and to optimise the patient's oral and dental health.
Certain types of care can be performed by the hygienist independently. For example, cleaning teeth and dentures. They also advise patients on oral and dental care.
The programme of Study
Programme
3 years - 180 credits
The programme includes theory and professional integration activities: seminars, practicals, clinical work placements, etc.
Block 1

The first year begins with 3-week induction course to famliarise students with higher education. The lion's share of the programme is composed of biomedical science subjects, health care techniques for healthy patients are also covered in detail. In order to develop an understanding of the patient, human science subjects are also covered in block 1.

Block 2

Block 2 has a greater focus on more specific pathologies and publics.

Bloc 3

Block 3 is principally devoted to work placements. Care techniques are further studied. Students are also introduced to managing a health care practice.