Master, 4 years
Primary School Teacher
Human & Social Sciences
See our Brochure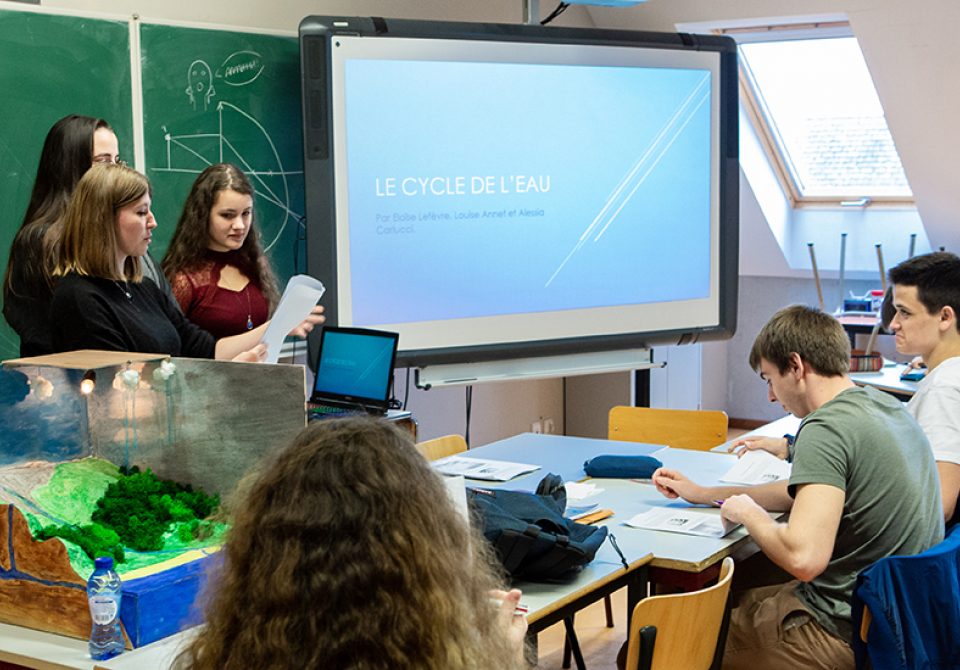 In brief
The strengths of the Bachelor: Primary School Teacher
Personalised supervision taking into account students' needs and aims.
International exchanges integrated from block 2.
A progressive programme structure supporting you to develop as an independent professional.
Good to know
The programme can also be followed with a flexible schedule. It is open to all those who wish to train to become a primary school teacher, but who are unable to attend a daytime programme due to work commitments or personal constraints.

A career as a primary school teacher
One of the defining characteristics of a primary school teacher is their versatility. They teach all school subjects and supervise both young children aged 6 and future teenagers aged 11 to 12.
This profession requires personal investment and human qualities that are often rewarded by the progress and enthusiasm of the children.
Most teachers work in classrooms, in mainstream or in special needs education. A teaching qualification also enables them to work in educational services (publishers, museums, theatres, libraries, etc.), in the field of health promotion, etc.
The Programme of Study
Programme
3 years - 180 credits
The programme has numerous strands:
A basic programme with a strong educational psychology component in addition to discussion on the teacher's role in society.
Developing cross-cutting skills, in particular in communication and group management.
Each year includes activities to develop didactic skills across multiple disciplines (French, plastic and visual arts, physical development, religion, mathematics, introduction to geography, history and science, music, ICT and media).
Alternating between class observation, teaching practice and study from week 1. Theory linked to practice in particular through professional training workshops.
A progressively greater proportion of programme time is devoted to practical activities: observation days, participative-observation weeks, 2 weeks of placement in block 1, 4 in block 2 and 10 in block 3.