Master, years
Preschool Teacher
Human & Social Sciences
See our Brochure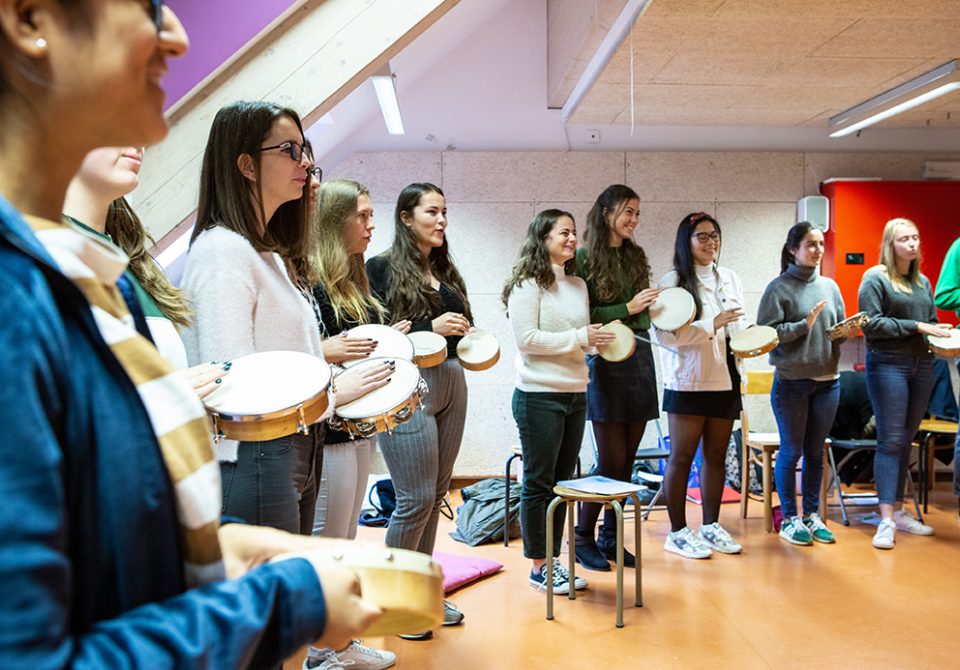 In brief
The strengths of the Bachelor: Preschool Teacher
A supportive learning environment and privileged access to experienced teachers and practitioners.
Personalised supervision.
Optional specialisation in the third year, in connection with your final-year dissertation.
Work placements in different professional settings allow you to experience a diverse range of work situations.
Good to know
One programme, two diplomas in addition to your Preschool teacher's Bachelor diploma, you can obtain a certificate entitling you to propose psychomotricity classes at the nursery level as a special psychomotricity teacher.
A career as a preschool teacher
Becoming a teacher is to commit oneself to a training project that concludes with the Socratic Oath: "I undertake to put all my strength and all my ability at the service of each pupil entrusted to me".
To be a pre-school teacher is to accompany the child who is learning ... to actively discover the world: the activities of humanity in its environment, nature, technology, the human world and its histories, the mysteries of mathematics, the arts, and so on.
Far from being an adept at DIY, as a pre-school teacher you must be a craftsperson of knowledge: your role is to lead the child to create, play, think, speak, and develop a capacity for learning.
All of this requires a skillful blend of rigorous analysis, curiosity, creativity, observation skills and, above all, a taste for working with children.
The Programme of Study
Programme
3 years - 180 credits
Future teachers are trained to articulate theory (mastery of knowledge) and practice (management of learning). They build their knowledge and practice through asking questions, personal research and cooperation.

The training gives students the opportunity to practice:
- Observing children
- Teaching the basics of mathematics, reading, writing and stimulating a child's intellectual awakening
- Expressing through art, music and psychomotor activities
- Teaching children active listening, managing a group and conflict resolution
- The search for meaning
- Continuity and differentiation of learning
- Taking inequalities into account in education
The approaches proposed during the programme are varied and offer the possibility of experimenting with various pedagogies: active learning, game-based pedagogy, problem-solving, project-based pedagogy, the scientific method, workshops, pedagogy linked to outdoor education, the Montessori method, etc.