Advanced Programme, 1 year
Oncology
Health
See our Brochure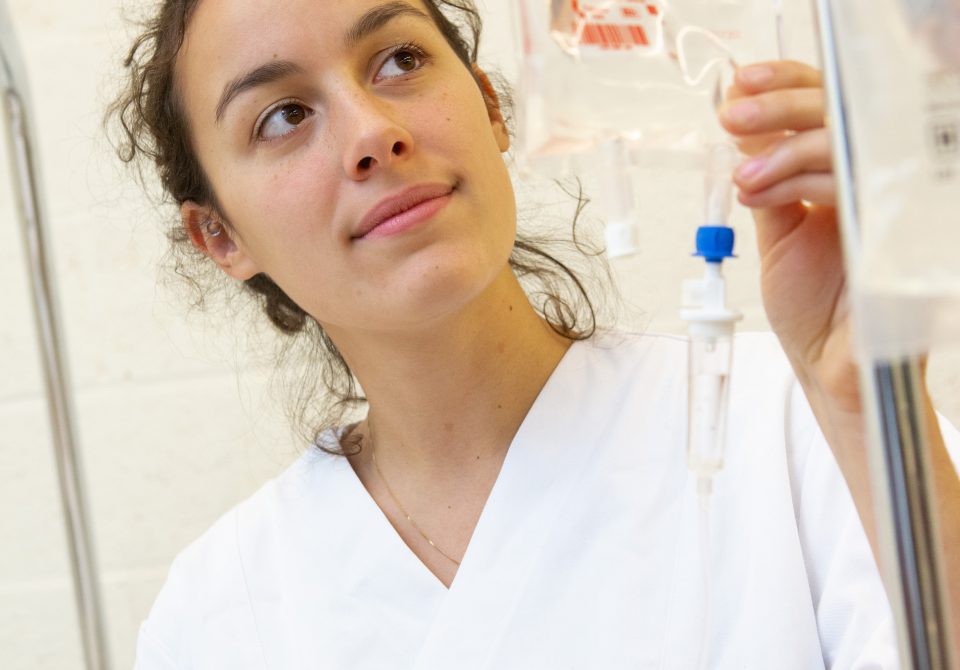 In brief
The strengths of the Advanced Bachelor in Oncology
Participation in seminars on enriching care with the mind-body approach, in international conferences and on foreign study visits.
The Advanced Bachelor also awards the graduate with a certificate in radiation protection.
Good to know
The Advanced Bachelor is open to holders of Bachelor in Nursing or a Degree in Nursing (gradué) or holding an equivalent foreign qualification.
A one-year full-time programme with the possibility of flexible arrangements to enable students to combine study with a professional activity.

A career as an oncology nurse
The oncology nurse:
accompanies the patient throughout their illness in the preventive, curative and palliative phases;


works as a conventional hospital context, in out-patient care, or in the home context with adults and children:


identifies the needs and expectations of the patient and their relatives, over and above the diversity of treatments and the technicality of the care they entail;


detects changes or disruptions in terms of quality of life or psychological disorders, analyses them and, depending on the case, responds or requests the intervention of other professionals;


intervenes in patient care and support based on a scientific, ethical and research-based approach


answers the questions of the patient and their relatives to promote their independence, support them in their daily lives, and in their well-being at all times;


identifies treatment-induced complications and plans the necessary remedial action.
The Programme of Study
Programme
1 year - 60 credits
One year of full-time course. Work placements are mandatory.
The Advanced Bachelor in Oncology, including in palliative care, gives access to the specific title of Nurse specialised in Oncology.
The theory part of the programme is composed of seven course modules including a module on palliative care. There are three main subject strands:
Profession-relevant sciences
Basic and biomedical sciences
Human and Social Sciences
Students participate in seminars on enriching care with the mind-body approach, radiotherapy consultations, meetings with nurse liaison advisors, foreign study visits, and conferences etc.