Master, 4 years
Bachelor - Lower secondary education teacher (AESI) in French – French as a foreign language
Human & Social Sciences
See our Brochure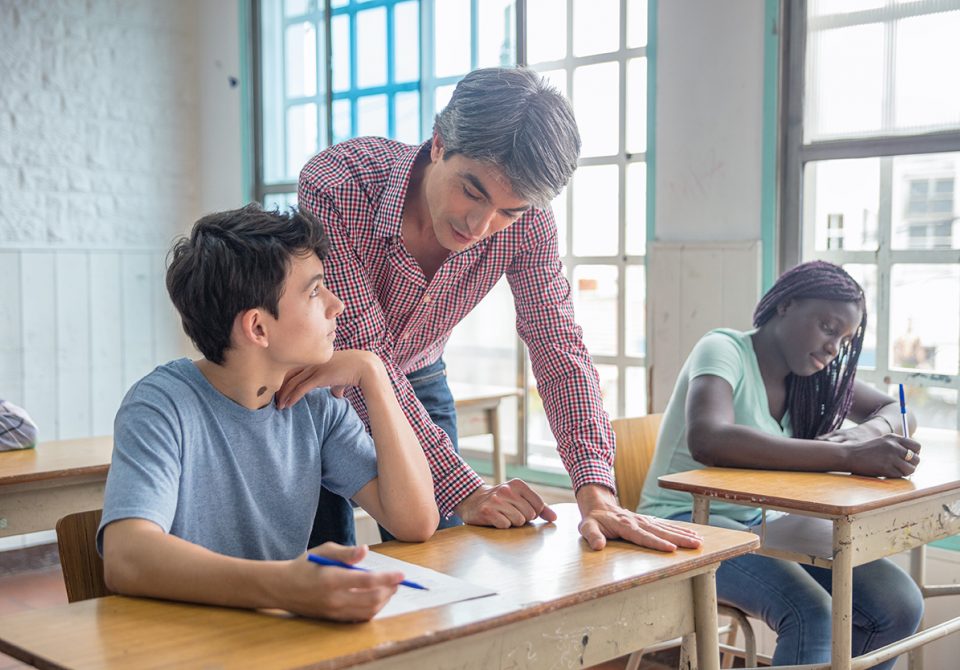 In brief
The strengths of the AESI Bachelor in French - French as a foreign language
French or French as a foreign language classes systematically exploit scientific knowledge;
Innovative section projects: themed days, guest authors, teaching French as a foreign language in a foreign university, etc.
Opportunities are provided for exchange between the 6 AESI sections leading to the profession of lower secondary teacher. Some of the teaching units are followed by all the students from the 6 sections.
Good to know
Above all, this programme is designed to provide future teachers with advanced training in French as a mother tongue. French is an incredibly rich language and teachers need to have a high degree of proficiency in it to teach it.
In addition to this, we also offer an excellent programme for those interested in teaching French to non-native speakers.
About the job
The programme qualifies its holders to work in lower secondary education, in the four first years of vocational education streams in the reception centres and educational of new arrivals, in public Adult Education, in private education (in adult education, in companies, etc.).
The skills you will acquire through the programme will also qualify you to work in other fields: educational departments of museums or cultural institutions, libraries, publishing houses, literacy programmes, etc.
The Programme of Study
Programme
3 years - 180 credits
In addition to courses on teaching French to both native and non-native speakers, the programme will give you a solid grasp of educational psychology, thereby equipping you with the skills you need to become a full-fledged education professional.
Work placements, in Belgium and abroad, will give you real opportunities to discover the different facets of the profession and will allow you to learn from the comparison between the theories learnt and the realities of the profession.
Trainee teachers write a final-year dissertation, which enables them to analyse a topic related to their programme and of interest to them in greater depth.
The programme includes different strands:

A grounding in educational psychology (group management, assessing learning performance, etc.);

Professional practice, including: professional training workshops, work placements, which enable you to meet the diverse people involved in education provision, and a final-year dissertation, which enables you to analyse a topic related to your programme and of interest to you in greater depth.