Bachelor, 3 years
Audiology
Health
See our Brochure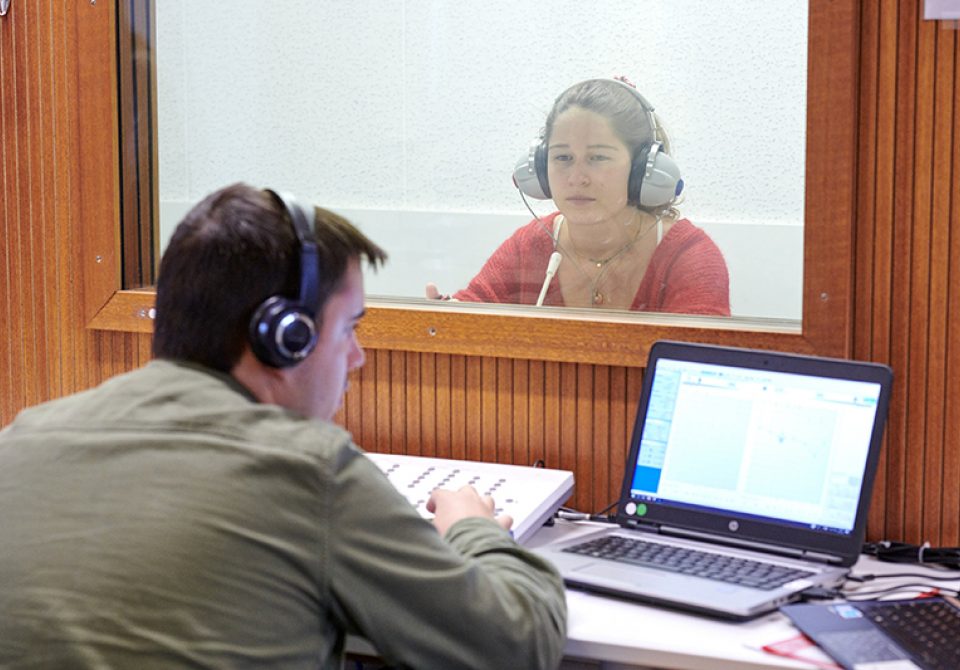 In brief
The strengths of the Bachelor in Audiology
The programme covers every aspect of the profession: from carrying out diagnoses to providing care and possible fitting of a hearing device.
HE Vinci has an audiology laboratory equipped with the latest technology.
The programme is constantly updated to meet the needs of the market.
The psycho-relational aspects of the profession are studied in parallel with its technical, technological and science aspects.
Good to know
The Bachelor in Audiology is recognised by the INAMI and by the Ministry for Public Health (public health accreditation).
HE Vinci is the only Belgian French higher education institution to offer this programme of study.
About the job
After obtaining their Bachelor, the audiologist can practice in one of three ways:

As a practicing audiologist, within a nose-throat-ear service (hospitals and private consultancy) alongside doctors specialised in otorhinolaryngology (ENT), you will deal with the technical part of the functional evaluation of the hearing and balance systems.
As a pediatric-audiologist, you will be a member of a multi-disciplinary team in an Audiophonology centre, with responsibility for the care and treatment of children suffering from hearing problems. You will work with other specialists such as ENT specialist doctors, speech therapists, psychologists, etc.
As a hearing care professional, usually in a hearing care centre, with responsibility for ensuring hearing devices are tailored to a patient/client's needs as well as ongoing patient/client care.
The Programme of Study
Programme
3 years -180 credits
Block 1

In block 1 you'll acquire a grounding in audiology through largely theoretical courses. Science and human science topics are studied through the lens of the profession.


Block 2

Block 2 includes more specialised courses. It takes a deeper look at clinical audiology and introduces prosthetic training.

Block 3

Block 3 is largely devoted to work placements and a final course dissertation/project.