Bachelor, 3 years
Master – Lower Secondary Education Teacher Training Diploma (AESI): French and Religion
Human & Social Sciences
See our Brochure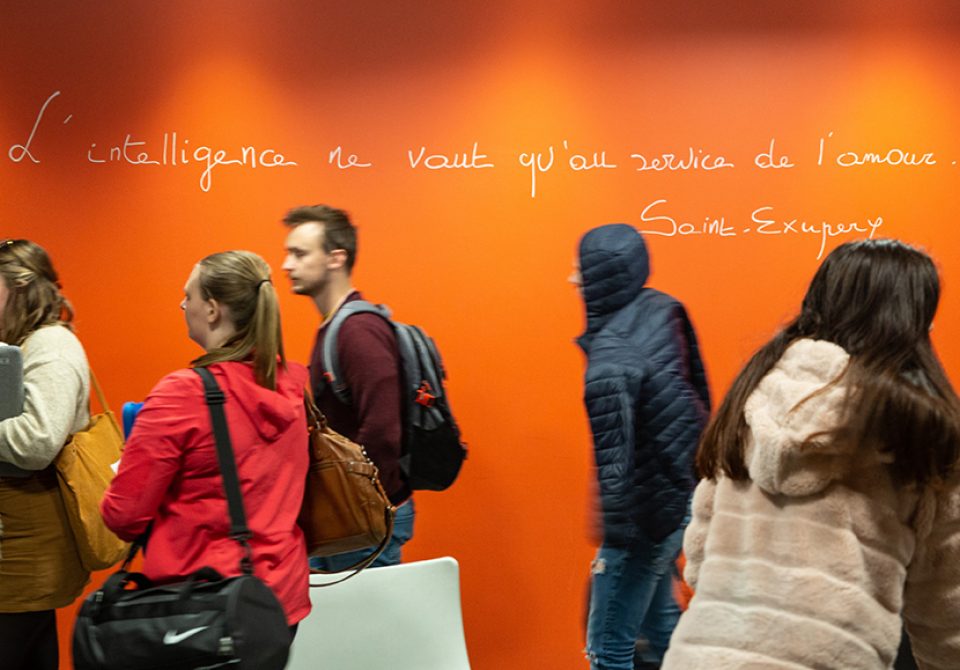 In brief
The strengths of the AESI Bachelor in French and Religion
Students are invited to question their own representations of culture and the Christian faith in order to guide pupils in constructing theirs.
Novel and enriching projects are proposed for and by the students.
Opportunities are provided for exchange between the different AESI sections leading to the profession of lower secondary teacher. Some of the teaching units bring together all the students from the 6 sections.
About the job
This double diploma programme qualifies you to teach both French and Religion in lower secondary education and up to the 4th year of vocational education streams.
As a French teacher, you will use your in-depth understanding of French to transmit your love of the language and the desire to learn it.
As a teacher of religion you will guide your pupils in their quest for answers to their fundamental questions with reference to elements of culture and the Christian faith.
The skills you will acquire through the programme will also qualify you to work in fields other than teaching, such as educational departments of museums, libraries or theatres, publishing houses, parishes, certain not-for-profits or aid centres, etc.
The Programme of Study
Programme
3 years - 180 credits
A grounding in the disciplines to acquire the essential knowledge and learn to teach both subjects to a varied audience;

A set of general courses to discover fields such as philosophy, sociology, art, etc.
And a psychology of education component including class management, developmental psychology, etc.;
The programme also alternates theory and practice by incorporating training workshops on professional practice and work placements.